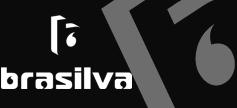 State Visit by HE President Luiz Inácio Lula da Silva of Brazil to the Netherlands April 2008
REPORTAGE AFONSO ALVES
CRUISE IN AMSTERDAM WITH BRASILVA AND CLASSIC CANAL CHARTERS

Doing business abroad: understanding each other.

When you do business with people abroad, you will at some point invite them to visit. For business, of course, but you will also show them something of that small country under sea level. A mix of business and relaxation which will have the greatest chance of achieving success if you have an interpreter present. You will, thus, not only hear what you are talking about but also understand all its nuances!

You can attain this successful mix with Classic Canal Charters. You will enjoy an authentic part of the Netherlands while enjoying a round trip through the canals of Amsterdam. In the meantime, you can talk to each other. An interpreter will ensure that you exactly understand what is going on in the head of your guest. Our interpreters are well aware of the culture of both parties and ensure that all the i's are dotted and all the t's crossed.