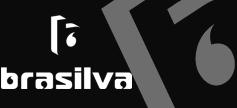 Brasilva Media offers something new: an additional media service abroad.
Our origins lie in translation and interpreting. We certainly do not pretend that we can do your job as a journalist! But we can assist you with your exclusive interview with a sports celebrity or other key figures from abroad. Our network is extensive and can be easily mobilised to reach people abroad.
Would you like to interview a famous foreigner? We have the contacts. We can arrange contact with celebrities and key figures through our network but we can also put you in contact with journalists who speak the language of these celebrities and key figures.
For example, we can put you in contact with South American football players from the major foreign football leagues and arrange interviews with them. We are able to do this due to our contacts with journalists there. Journalists who speak the language of football players and have an affinity with the sport of the interviewee. This gives you an exclusive interview since both they and the person being interviewed can speak freely in their own native languages! All those nuances that rich languages have will come through and because they will understand any play on words or puns.
Your advantages
The written piece that you produce can be translated by one of our native speakers in any language that may be required. This is true added value! Your reporter can remain at the office doing his or her daily work. No need to travel abroad and, more importantly, you will have an exclusive interview where what has been left unsaid also comes through. Read more!
Recommended reading:

Professor Margot van Mulken: "Talking to people in your native language is more effective!"
Professor M. van Mulken who is linked to the Radboud University, [Nijmegen, the Netherlands] has recently studied the importance of conversing in your native language. According to her research, talking to people in your native language is much more effective.
This is because the refined language which a native speaker possesses is optimally used and understood. Puns and play on words are, for example, often not understood at all by a non-native speaker. If two speakers do not speak the same language, they have a choice: one of them adapts to the native language of the other and accepts that he or she will be handicapped when talking or they opt for a language that neither speak fluently, a lingua franca. This will often be English. Funnily enough, it has never been researched which language would be the most effective in this case.
Case:
A foreign journalist interviews an Italian or a Brazilian. The conversation takes place in English, which is not the native language of either of them. A missed opportunity! Prof. M. van Mulken is convinced of this. Her research has shown that conversations and interviews that are not conducted in the native language of the persons involved lack effectiveness!
Margot van Mulken [1963] was born in Geleen, the Netherlands; she studied French language and literature at Radboud University. In 1993 she received her PhD from the VU University in Amsterdam; a year before she was appointed as a lecturer in Business Communication and French at the Radboud University. Margot van Mulken has been a professor in International Business Communication at the Radboud University in the city of Nijmegen since 1 November 2008. She is also the editor of Tekstblad.
See the following website: http://mvmulken.ruhosting.nl/publicaties.html
Fernanda Massarotto [São Paulo, 1969] all-round freelance journalist who studied journalism at the Fundação Cásper Líbero, in São Paulo (graduated in 1992). She starting her career working for TAM Brazilian Airlines, at the press advisory department for companies.
In 1993, she travelled to Italy where she worked for an Italian newspaper, Corriere della Sera, in Milan. In 1994, she returned to Brazil to work for the Folha de São Paulo, Veja São Paulo magazine, Radio Eldorado and also for Revista Placar, the largest and most important Brazilian football magazine.
In 1995, Fernanda Massarotto completed her post-graduate course in International Economics at Universat Barcelona and she moves to the UK one year later where she completed her MSc in Cinema and Television at Bristol University.
In 1997, Fernanda Massarotto decided to stay in Europe, more precisely in Milan, Italy, working as a correspondent for the Jornal Globo, a Brazilian newspaper.
Since she was already living in Italy, Fernanda Massaroto covered the A Series, the Italian professional Football League. In addition to covering football, she spends most of her time writing about fashion events and design.
In July 1998, she returned to Brazil to work at Rede Globo and for Radio Bandeirantes. In 2000, she is hired by the Made in Japan magazine to work as a correspondent in Tokyo, Japan.
In 2002 she was hired to work at Clariant, a Swiss multinational. This is the start of a new experience in business journalism responsible for corporate communication across Latin America.
Since 2004 she has worked as an all-round freelance journalist for several Brazilian publications of the Editora Abril, including sports magazine Placar, Claudia, Arquitetura & Construção and Elle magazine.
While still living in Italy, she held exclusive interviews with some of the best players of the Italian football league from the A Series such as goalkeeper Buffon, Kaká, Ronaldinho, Totti, Del Piero and Roberto Baggio.
The interview with the former player of the Italian selection, Roberto Baggio, was one of the most important in her career as the athlete had not spoken with journalists for two years after he stopped playing football.
Since 2006, Fernanda Massarotto has also worked for the Casa Claudia magazine. She has, for example, covered the Milan 'Mobile Lounge' and has organised a guide book that started to be distributed in that same year for architects, designers and magazine subscribers.
Fernanda has, for example, interviewed Italian architect Renzo, Gae Aulenti, Piano, Giulio Cappellini, Swiss Mario Botta, the French designer Matali Crasset and Barnabà Fornasetti, son of the great designer Piero Fornasetti. In the world of fashion she has interviewed personalities such as Giorgio Armani and Donatella Versace.
Besides all these activities, she is also a freelance translator and interpreter working in Portuguese, English and Italian. Fernanda Massarotto has been married since 2004 to an Italian journalist and together they have a child: Rodrigo.